About our Hotel
Relax and unwind amidst the natural wonders surrounding Lake Saroma Tsuruga Resort, a lakeside resort dedicated to the simple pleasures of relaxation and rejuvenation. Guestrooms as well as locations throughout the hotel, including its lounge, main hot spring baths and restaurants, offer breathtaking and picture-perfect views of Lake Saroma. A highlight of these views is the awe-inspiring sunset as seen from the garden in front of the lounge. The extremely vivid palette of sunset colors paints a different picture in the evening sky each night. Of course, the magnificent views are not the only thing created by the natural bounty of the Okhotsk area.
The hotel is also highly regarded for its fine dining that showcases the treasure trove of fresh agricultural and marine produce from the local Okhotsk area, providing guests with extravagant dining using only the freshest seasonal ingredients and delicacies. The hotel offers three fine dining options, including a buffet-style restaurant, a French restaurant and Japanese-style restaurant serving traditional kaiseki multi-course dinners.
The hotelís hot spring water quality has high iron content and retains heat well, making it a type that is rarely seen even in the hot spring nation of Japan. Both of the hotelís main hot spring baths offer unique interior designs as well as magnificent views of Lake Saroma.
Each of the hotelís guestrooms provides comfortable accommodations and affords picture-perfect views of Lake Saroma. Join us with someone special in your life to experience the majestic natural scenery and warm hospitality Lake Saroma has to offer.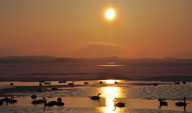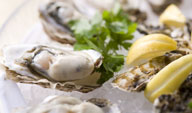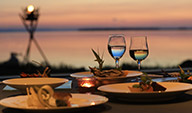 →